Roof Repair Setia Alam - Professional Roofing Contractor
Types of Roofing Services in Setia Alam
We offer a range of roofing services in Setia Alam , it can be hard to figure out what suits your situation best. We can assist you by diagnosing and evaluating the condition of your roof to see what it needs and we will provide you with an accurate sample quote as soon as we've figured out the issue. This is why our customers trust us completely and continue to trust us even after the finished transactions.
Roof Leaking Repair
It might be difficult to figure out if your roof has a leaking problem, so the best decision to make when you are suspicious of the roof's condition is to contact one of our specialists.

They can either help you through the phone or assist in person by evaluating your roof and the spaces in your home carefully. This type of damage, although common, is one that we should avoid because it causes one of the biggest damages to your home.
Roof Cover Coating
If you're quite sure about your roof having no damages so far, then great! But how can you prevent it from getting damaged in the future? Roof coating ensures an added 10-20 years to its lifespan.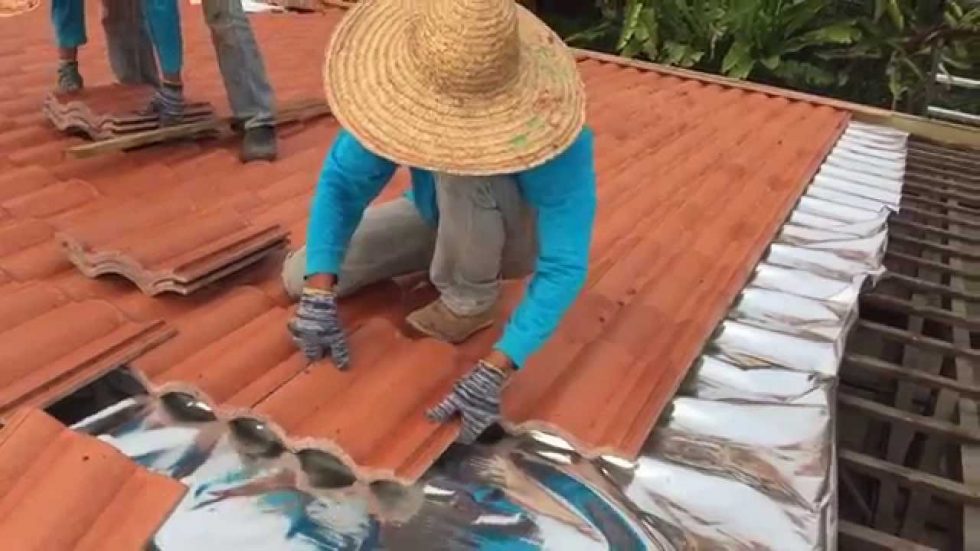 Roof Installation and Replacement
Sometimes, roofs require more than basic repair and fixings. When it comes to a point where your roof has lasted its expected lifetime, a repair needs to be done. 
We offer different roof installations and replacements for a price that fits your budget. Our process is thorough and transparent, and we can guarantee that your new roof will last you another few decades.
Gutter Maintenance
Do you regularly check your gutters? If not, then you might be in trouble. Gutters should be secure, clean, and perfectly sealed. If yours are busted, loose, or have any other problems, this could destroy your roof completely. This is why thorough and proper maintenance is a must, and we only offer only the best. Click here to learn more about our gutter services.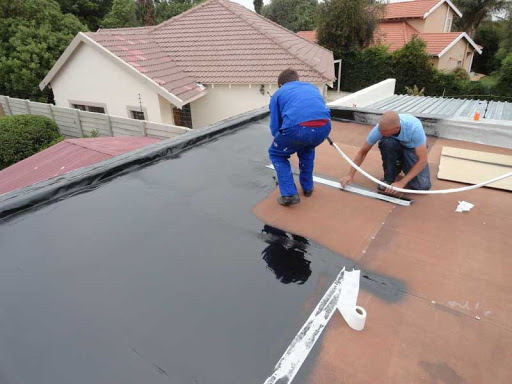 Roof Waterproofing
Without a waterproof roof coating, your roof is susceptible to leaks and a faster pace of degradation. Through your roof, moisture seeps into the crevices which can potentially cause wood to rot and damage electric, which will cost more than waterproofing.
This is a recommended procedure because it lowers the risk of long-term damage. Click here to check out our roof waterproofing services.
Your Preferred Roof Leaking Repair Specialist in Setia Alam
Leaking roofs are not just a temporary nuisance, if not treated or repaired correctly and immediately, it will have nasty and long-term effects on your home or your space. The problem will start small, such as wet spotting on the ceilings or the walls, and will slowly progress to damage the infrastructure of your space.
From powerful thunderstorms and to the overexposure of heat and strong winds, all of these can cause different types of problems to your roof and its structure. Once problems start to occur, you might find it difficult to figure out how to fix it or who to rely on when fixing it, but we have the exact answer to that question.
Our team of roofing specialist understands exactly how important a roof is, for it is one of the main parts of your space and it is what protects you and the interior of your home from potential climate damage and many more potential disasters.
We are fully equipped with both the tools and the skills to guarantee you high quality, trustworthy roofing services, which are not only limited to repairs. We also offer waterproofing and replacement of the roof itself. So if you ever encounter a problem, make sure to keep our number at hand,  because we can cater to all your needs and address all your concerns when it comes to roofing.
Why Choose Us As Your Roof Repair Specialists in Setia Alam
Among all the possible companies and contractors you can contact within Setia Alam, we can guarantee that our services are the fastest and most reliable. Whether for rushed emergencies or long-term deadlines, our roofing specialist in Setia Alam is available to take on every job.
Our team is composed of experts and specialists who have completed their training. We always make sure that the job we do is done well and in a timely manner.
Accurate Roof Repair Quotes
With every inquiry for our services, we offer a matching sample quote as well, for you to gauge our quality and services. Our roof repair specialist will provide quotes will full breakdown and accuracy. One of our most important policies is honesty and trust.
Experienced Roof Leaking Repair Specialist
We ensure that all of the people on our team are fully equipped with the knowledge of complying with whatever roofing service you may need. We continually deploy our team to seminars and trainings to keep them abreast of current trends in home repair.
All of our quotes are comprehensive, with all the prices broken down in full detail. We assure the best packages for our clients.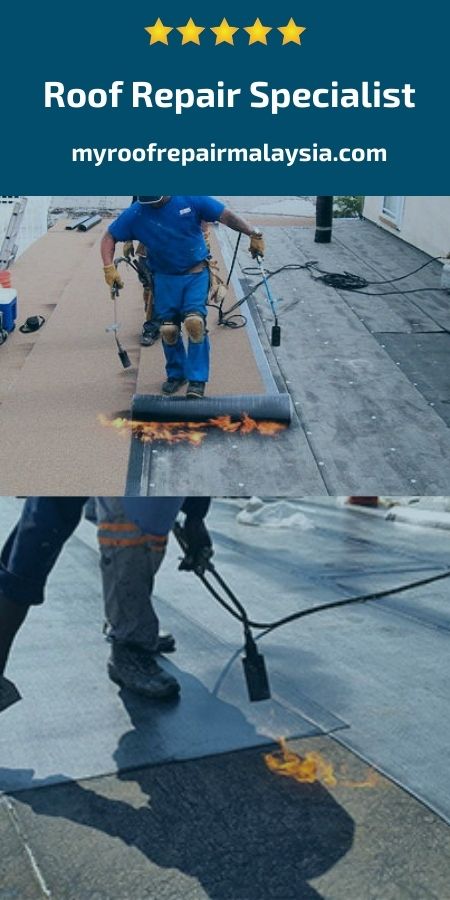 Benefits of Hiring an Expert for Roof Leaking Services in Setia Alam
Roofs are the most exposed part of your house, as it gets subjected to a variety of weather conditions and climate changes. From heat to the cold, to windy, thunderstorms, and so much more, these will inevitably damage and speed up the "aging" process of your roof.
Even though roof repair may seem like a task you can do by yourself, it is best to consult the experts. To prevent further damage and to ensure minimal costs, have the repairs done by trained professional roof repair specialist.
How much does it cost to fix a roof leaking in Setia Alam?
Holes, leaks, gutter issues, and old age are a few of the many damages that can happen to your roof. There are over a dozen more possible defects and complications when it comes to roofs, which is why proper evaluation is needed. Assessing your roof (especially without the proper knowledge and training) would be a remarkably difficult task to do on your own, which is why our roofing contractor in Setia Alam can do this for you.
As soon as you give us a call, we'll take care of everything.
Contact Us For a FREE Quote!
We guarantee more than just quality; we also offer excellent service, trust, and honesty, because we work to ensure you and your family's safety.  
Call us now for a FREE quote! We can help in assessing and addressing your roof concerns in Setia Alam