When you're running a business there are many responsibilities on your plate that you must deal with. Other than handling employees and customers, you need to ensure that your establishment's structure is right in shape and well-maintained if you want the best for each one's safety. However, regardless of how much we take good care of our commercial building, some parts such as the roof can still get damaged through time and if you don't know the proper problems to look out for when dealing with roof issues, it will leave you at the mercy of a roof repair contractor.
If you want to maintain the wellness of your roof, it's good to learn about the common roofing problems you need to look out for. Luckily, we have made this article to address all that. Check out below to know more!
Water Leakage on Roof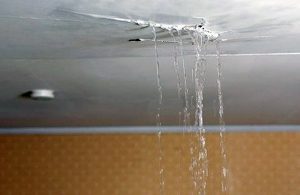 The most common problem experienced by commercial property owners is water leakage from their roofs. If a leak happens, it means that the main component of your membrane or roof is missing or broken and your roof isn't properly doing its job as it should be. Fortunately, water leakage can be really easy to spot. By just seeing water dripping from your roof or some identified damp spots, mold, or discoloration in the roof or attic are already clear signs of water leakage.
The moment you notice signs of water leakage, call a reliable roof repair company in Malaysia right away since the longer you wait, the bigger the damages will be.
Punctured Roof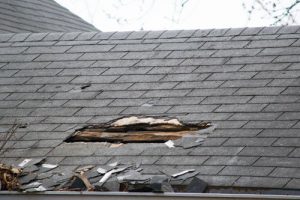 Punctures in your roof can be caused by many factors such as; frequent foot traffic on your roof's surface, beaks of birds, and sharp piercing materials or debris found on the roof are several examples of how a puncture can happen, so sometimes, a puncture happening is somehow unavoidable.
However, there are things you can do to minimize the risk of a puncture occurring in the first place. By ensuring that your roof is made out of durable and quality materials, regularly cleaning up debris, and lessening the foot traffic on your roof are things that can help you maintain a good roofing system.
Broken or Blocked Roof Gutter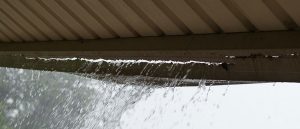 Among the things that you need to be on the lookout for are blocked or broken gutters. If you fail to maintain your roof, it can result in your guttering becoming blocked with debris.
This can sabotage your roofing system's drainage which in itself can result in a whole lot of other problems. If your drainage acquired an issue, your company might be in a tight position. Avoid this problem by being sure that you're regularly cleaning and unblocking your gutters to keep your roof in good shape.
Roof Components Tearing or Blowing Off
The weather can be extremely harsh especially when your establishment is near a coastal area where strong winds are usually produced. These winds can pose a serious threat since they can cause severe damage to your property.
Whether it's all because of your roof components and material being old, ruined, not the right fit, or are wrong for your type of roof, awful weather can take advantage of your roof's weakness and tear its component away, leaving what's left of your building structure susceptible to even more damage.
Conclusion
Now that you have an idea of the most common roofing problems you need to look out for, you can now implement a strong strategic plan and counterattack to fight these issues off. Indeed, Maintaining a roof is never easy regardless of what kind of company you run but being a business owner means your staff and your customer's safety are a priority and good roofing maintenance ensures that.