Being concern about your building's roofing system is natural, regardless of the kind of business you operate or own. Your establishment's roof is what protects everything in your business which is why it's good that you invest in a good roofing specialist in Malaysia that you can rely on when it comes to protecting and maintaining your roof.
However, even if we spend a whole lot of time and effort in maintaining your establishment's roof, it can still get damaged over time. Sadly, not all roofing companies are honest about whether or not you need a full commercial re-roof. They may even try to persuade you to buy a new roof they're selling for silly reasons. However, there are a few ways to tell if you really need to replace the entire roof and in this article, we present them. Check out below to learn more!
Loose Roof Materials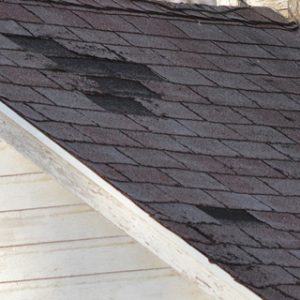 High winds, heavy rains, and a variety of other harsh weather events can make your roofing material lose. Neglecting those loose materials may result in higher electric bills, severe damage possibly, cut the lifespan of your roof short.
If your roof has a lot of places that have loose materials or you're uncertain of how long the material has been loosening, you may have to consider commercial re-roofing for you and your company's safety.
Sagging Roof Spots
When rain occurs, it's a no-brainer to know that your roof is going to get wet. However, if you notice the water remains on your roof even if several sunny days have passed, there is a big chance that your roof will begin to sag.
Sagging roof lines may mean that there's a leak present and the leakage has affected the rafters, joists, or sheathing. Depending on the severity of the damage, the affected areas can still be replaced. However, if the sagging is intense and has spread, complete replacement of the roof may be needed.
Leaking Ceilings
If you need to place a pail underneath your ceiling due to a roof leak every time it rains, then you might be facing a bad issue. Not only is this annoying, but it can also affect your company's image especially when customers come over. Ignoring the problem can result in severe water damage that can affect your walls ceilings and even the floors.
When your building begins to show signs of water damage, you must respond quickly. Be ahead of major problems by regularly checking for peeled paints and water stains on your roof. If you happen to find a leak issue and is beyond repair, then it's probably time to do some re-roofing
Roof Blistering or Bubbles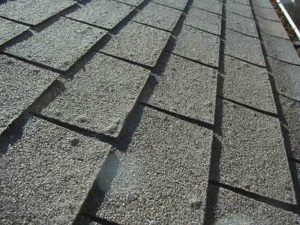 When you happen to own a commercial property, your roof must not have any air bubbles or pockets in it. But, if your commercial roof is damaged, it'll begin to form blisters and bubbles in its roofing membrane over a period of time due to air that has been trapped underneath or the formation of moisture.
If your roof is having some blistering issues, the cover needs to be taken off, the affected area must be cleaned, and then the blister needs to be fixed. Many roofing companies can possibly repair this but commercial re-roofing is a more cost-efficient option that'll benefit you in the long run. Check out this post on ways to make your commercial roof last longer.
Musty Odors Caused By Roof Leakage
If your commercial building starts to give off a musty smell, then it's a sure sign of mold. Mold will grow when moisture is constantly present and can be dealt with by adjusting humidity levels and thorough cleaning.
When you find out the musty smell is because of a mold issue, then you should seek the professional's help right away. You may be experiencing a heavy roof leakage that's making its way through your interior and a re-roofing plan might solve your problem.
Conclusion
Owning a commercial property can be a huge responsibility especially when you've got people under your company. Thus, maintaining your roof and knowing when to replace it when issues arise is a vital step in making sure everyone is safe.